---
Study program Safety at work (3+2)
---
This study program is no longer active. Please check the new study program.
---
Study program: Safety at Work
Faculty: Faculty of Safety Engineering
Degree: Bachelor's degree / undergraduate / first cycle
Location: Sveti Nikole or Bitola, Republic of North Macedonia
Student status: full-time or part-time
Duration of study:  3 years (6 semesters)
Total number of courses: 24
ECTS: 180
Awarded degree: Bachelor of Safety Engineering
Tuition fee per year: EUR 2430
---
Safety at work, refers to preventive enforcement of certain measures and regulations concerning the safety of human health on the workplace. On this study program, you will be able to learn the possible dangers to human health in certain areas, how to recognize them and to eliminate.
The goal of OSH (Occupational safety and health) is to create reliable working conditions for preventing workplace injuries, occupational diseases and accidents, i.e. reducing the possible harmful consequences if the danger cannot be completely removed.
---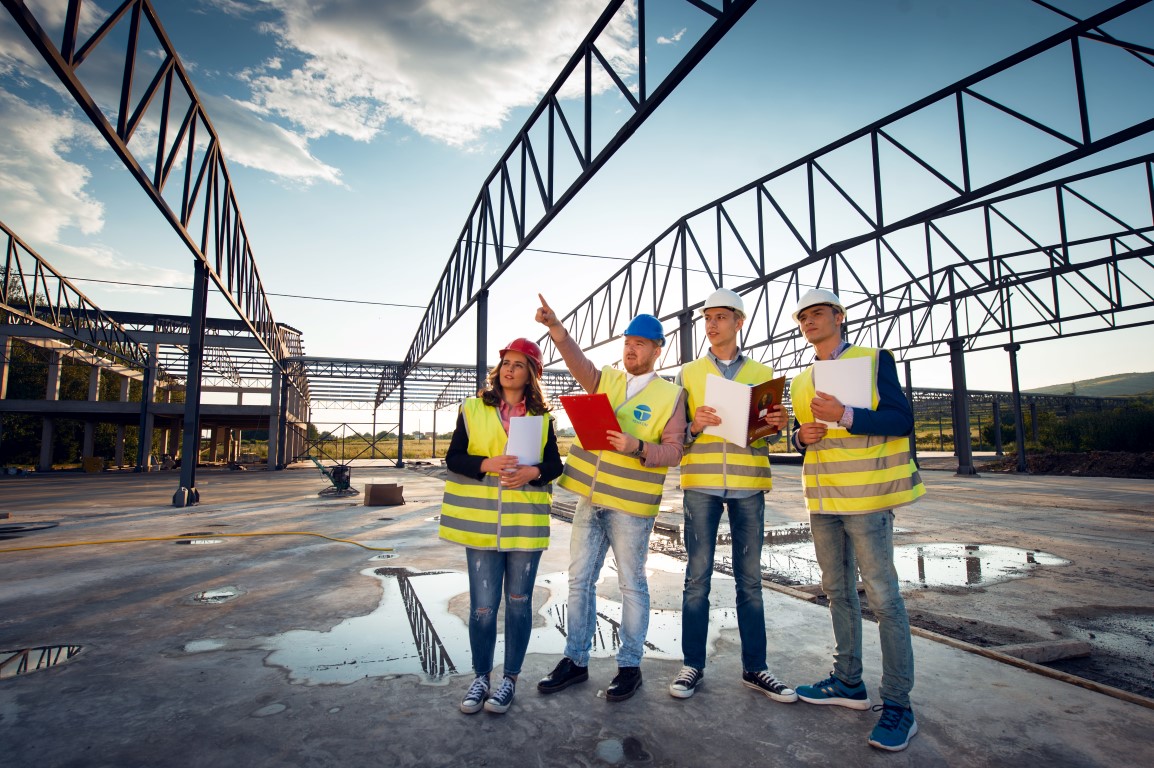 ---
In this study program the students are first introduced to the legal bases of safety at work that refer to the protection of the general rights of workers, protection of rights in the work process, and they acquire knowledge in the field of organization of safety at work and management protection at work. Students are also studying for harmful agents in the environment that affect human health, the mechanisms of their action, and a strategy for encountering their harmful effects.
Furthermore, the program predicts acquiring knowledge about the basic laws of thermodynamic processes in order to protect the working and environment, to acquire knowledge about the processes of development of technical systems as well as the technical systems for protection of the employee, the material goods and the safety of the working and the environment.
The studies last three years, and the study scope is 180 ECTS.
Within the three-year studies, the students have to take 24 courses. Each semester has 2 Required and 4 elective courses. Of the possible 4 elective courses, students choose only 2 – and this is chosen between the first and second elective courses, i.e. between the third and fourth, and so on. For example, only one item is selected – or no. 3 or no. 4 (unless otherwise specified).
In the below table Un. elective means a university elective course and the same rules apply to the selection of these courses as for standard electives.
Upon graduation, you will be awarded with a Bachelor of Safety Engineering degree.
---
Study program
---
Faculty of Safety Engineering

Safety at Work
Bachelor of Safety Engineering
1 SEMESTER

COURSE
REQ./ELE.
ECTS
WORKLOAD
1
Mathematics
Required
8
240
2
Chemistry
Required
8
240
3
Physical Work and Environment
Elective
7
210
4
Workplace Safety Law
Elective
7
210
5
Electrotehnics
Elective
7
210
6
Russian Language
Elective
7
210
2 SEMESTER

COURSE
REQ./ELE.
ECTS
WORKLOAD
7
Technical Mechanic
Required
8
240
8
Thermodynamics
Required
8
240
9
Fluid Mechanics
Elective
7
210
10
Thermal Installations 
Elective
7
210
11
Essential of Economics
Un. elective
7
210
12
Basics of Computer Science
Un. elective
7
210
3 SEMESTER
COURSE
REQ./ELE.
ECTS
WORKLOAD
1
Basics of Protection Systems
Required
8
240
2
Workplace Safety Assessment
Required
8
240
3
Danger of Electricity
Elective
7
210
4
Management of Natural Resources
Elective
7
210
5
Energetic and Environment
Elective
7
210
6
Plants and Installations Under Pressure
Elective
7
210
4 SEMESTER

COURSE
REQ./ELE.
ECTS
WORKLOAD
7
Theory of Systems and Risk
Required
8
240
8
Statistics and Data Analysis
Required
8
240
9
Social Ecology
Elective
7
210
10
Occupational Medicine
Elective
7
210
11
Essentials of Management
Un. elective
7
210
12
Business Psychology
Un. elective
7
210
5 SEMESTER

COURSE
REQ./ELE.
ECTS
WORKLOAD
1
Risk of Hazardous Materials
Required
8
240
2
Risk of Mechanic Actions
Required
8
240
3
Protection Against Noise and Vibrations
Elective
7
210
4
Indicators for Quality Work Environment
Elective
7
210
5
English Language
Elective
7
210
6
Industrial Ecology
Elective
7
210
6 SEMESTER
COURSE
REQ./ELE.
ECTS
WORKLOAD
7
Safety of Equipment and Products
Required
8
240
8
Protection with Transport and Storage
Required
8
240
9
Workplace Ergonomics
Elective
7
210
10
Principles of Fire Safety in The Workplace
Elective
7
210
11
Environmental Monitoring
Un. elective
7
210
12
Professional Risk Management
Un. elective
7
210
---
Enrollment requirements
---
We can only enroll students who have completed at least four-year secondary education in the Republic of North Macedonia or abroad with passed state, school or international matura exam (matriculation examination) or an equivalent.
The students should prepare all of the required documents, which may depend on the country they come from. The international students may need to submit their secondary school diplomas for nostrification at the Ministry of Education and Science of the Republic of North Macedonia. This should be done at least a month before applying for enrollment at our university.
The admissions process does not include entrance exams at the undergraduate level.
---
Tuition fees
---
Candidates can enroll as full-time or part-time students. The tuition fee per year is EUR 2430. International students pay the whole amount of the yearly tuition fee at the beginning of the academic year.
---
https://www.facebook.com/slavjanskiuniverzitet/videos/1637998416210898/
---