Awards for the best orators on the Slavic University
20 April 2018
FFF Caravan: Projection of the movie Rabbit-Proof Fence in Sveti Nikole
26 April 2018
Today, the International Slavic University "G.R. Derzhavin" in Sveti Nikole was a host of the ninth international scientific conference – INTERNATIONAL DIALOGUE: EAST-WEST with around 200 participants.
Apart from distinguished scientists from most universities in Macedonia, the conference was attended by representatives from:
Tambov State University "Gavrilo Romanovich Derzhavin" from Tambov, Russia;
Lipetsk Pedagogical State University from Lipetsk, Russia;
Veliko Trnovo University "St. Cyril and Methodius "from Veliko Trnovo, Bulgaria;
Pan-European University "Apeiron" from Banja Luka, BiH;
University "VITES" from Travnik, BiH;
Faculty of Political Science, Vienna, Austria;
University "Kadri Zeka" from Kosovo;
Faculty of Philosophy from Nis, Serbia
University of El Paso, Texas – United States
Association for Sustainable Development for Bulgaria from Sofia, Bulgaria
Varna Free University "Chernorizecc Hrabar", Bulgaria
Embassy of the Russian Federation in the Republic of Macedonia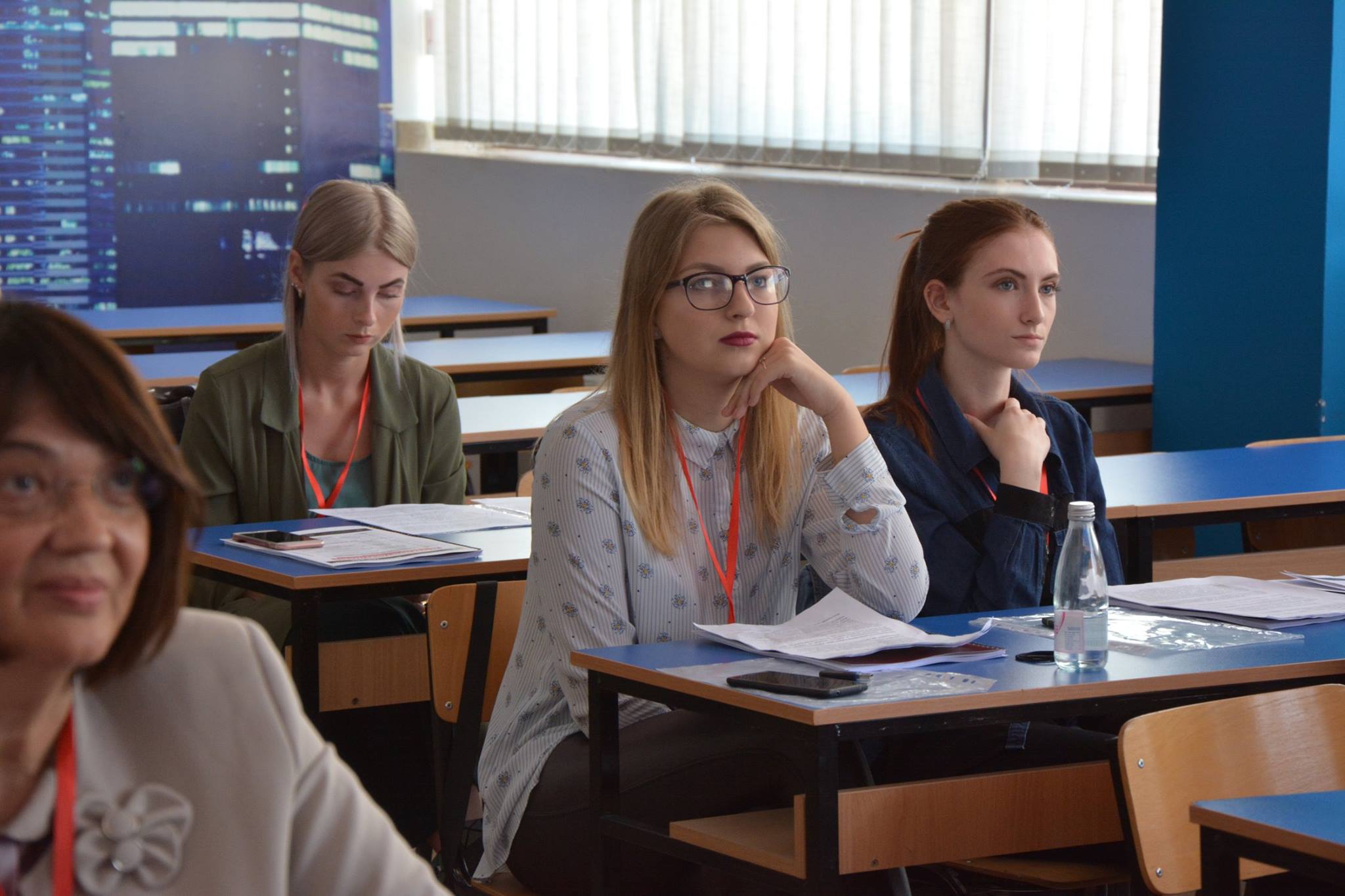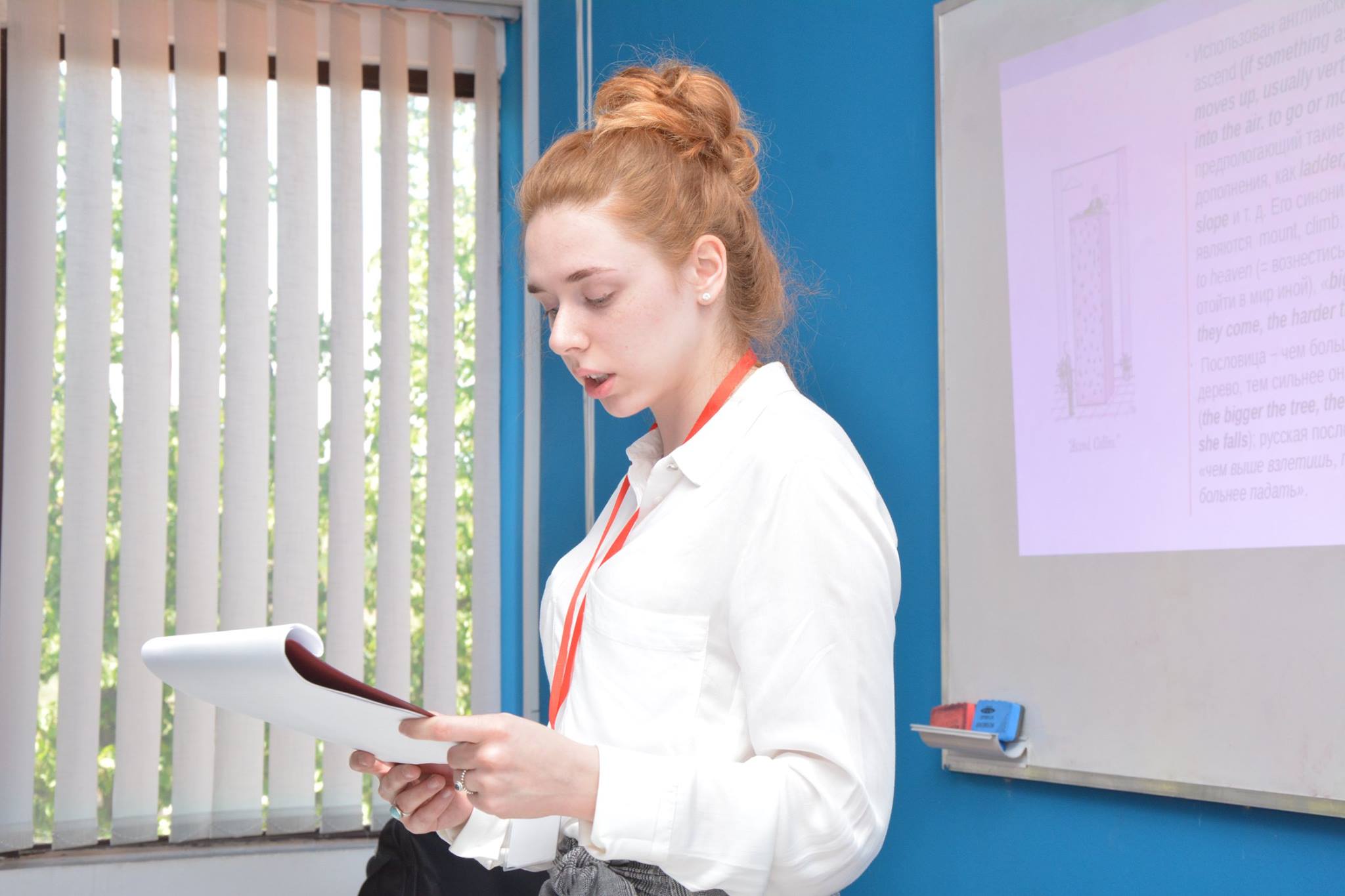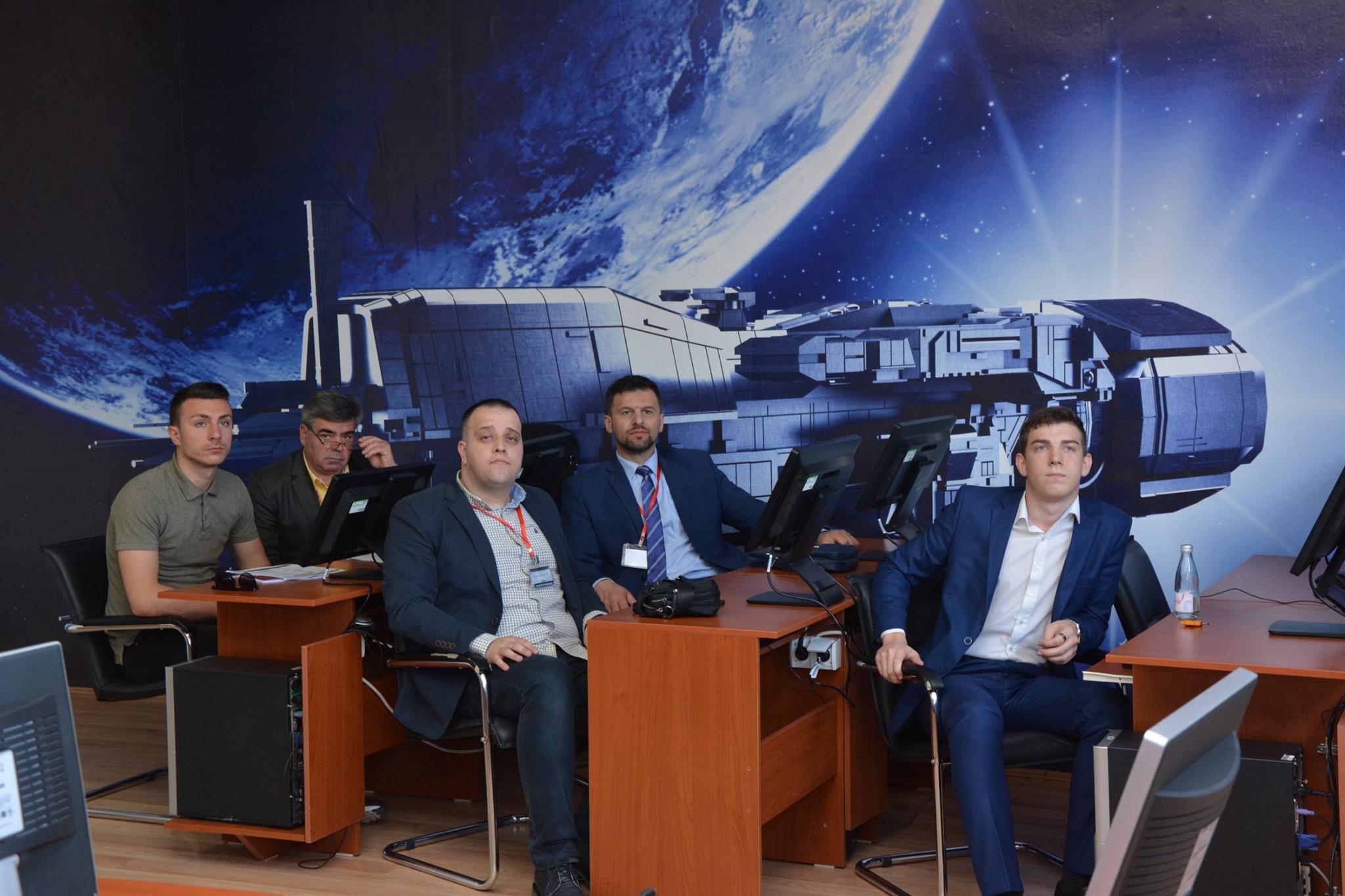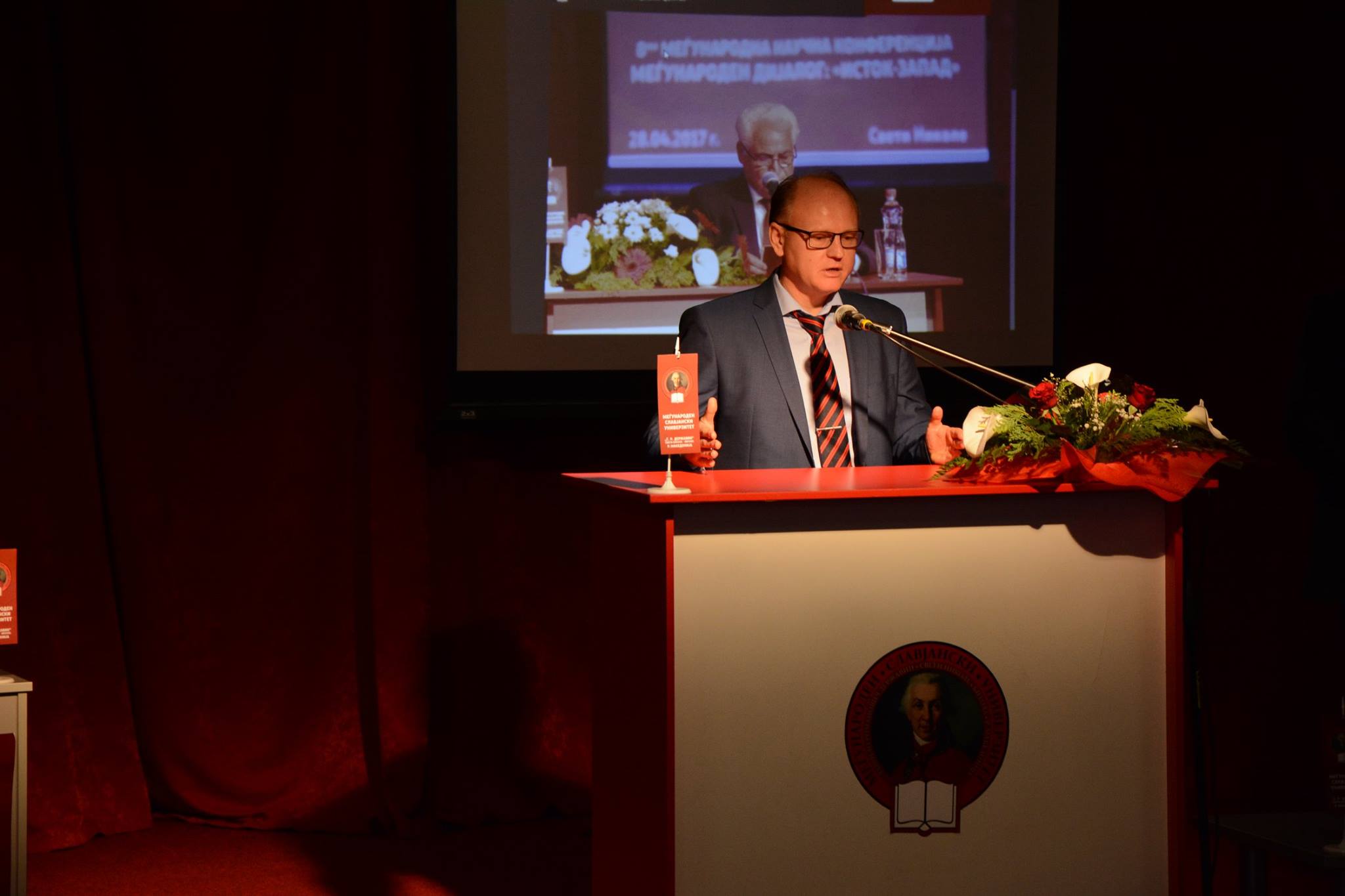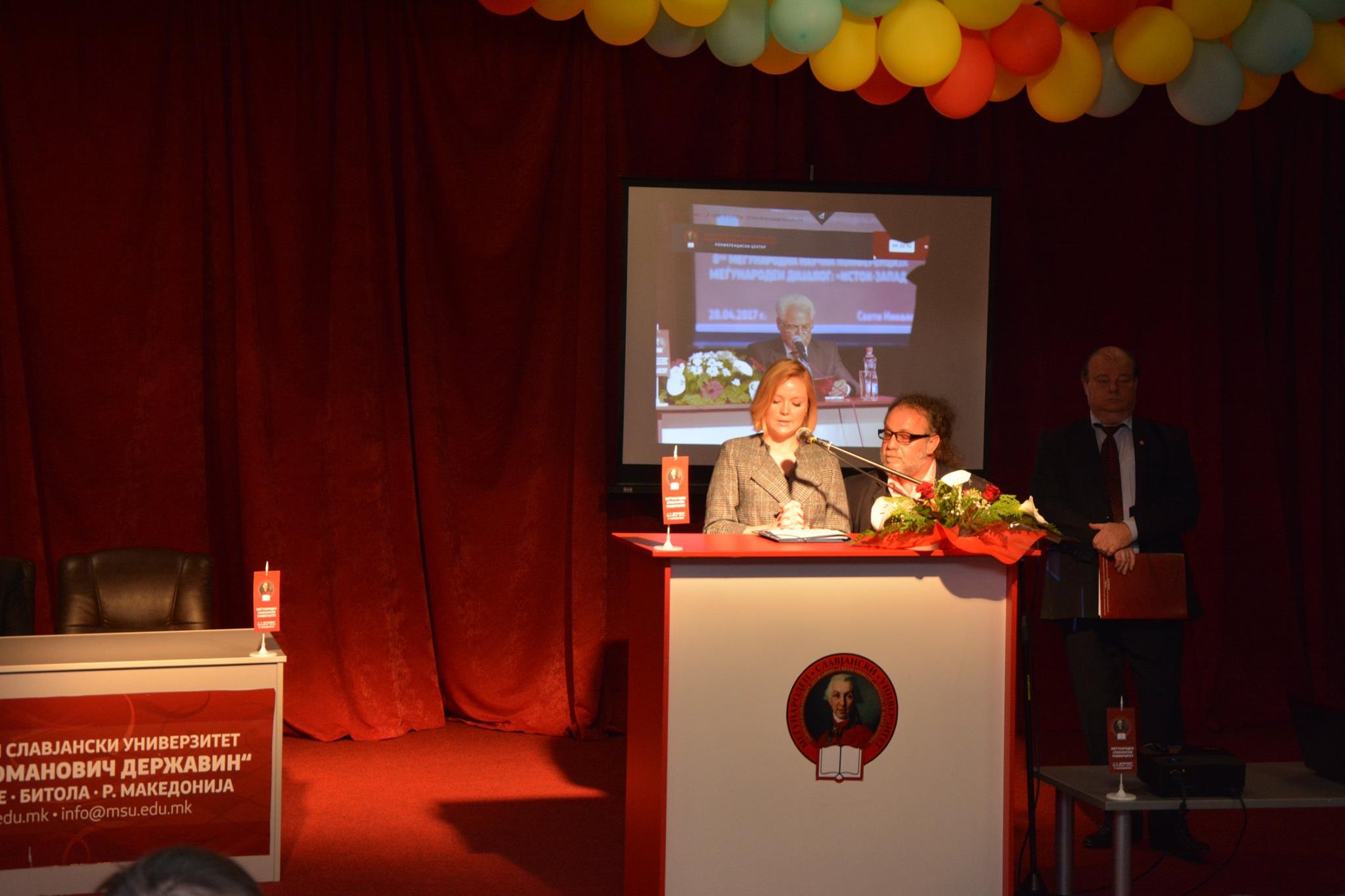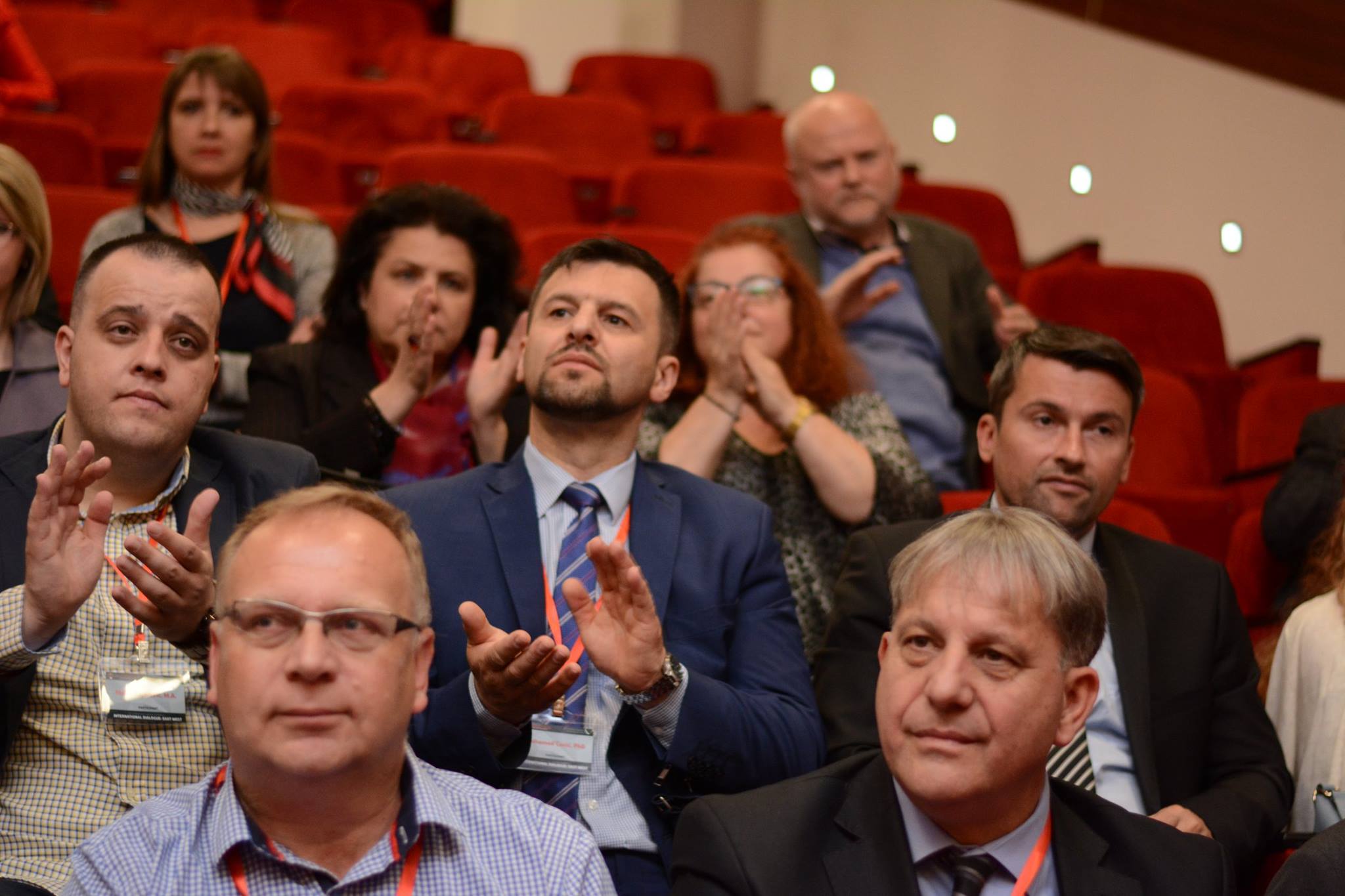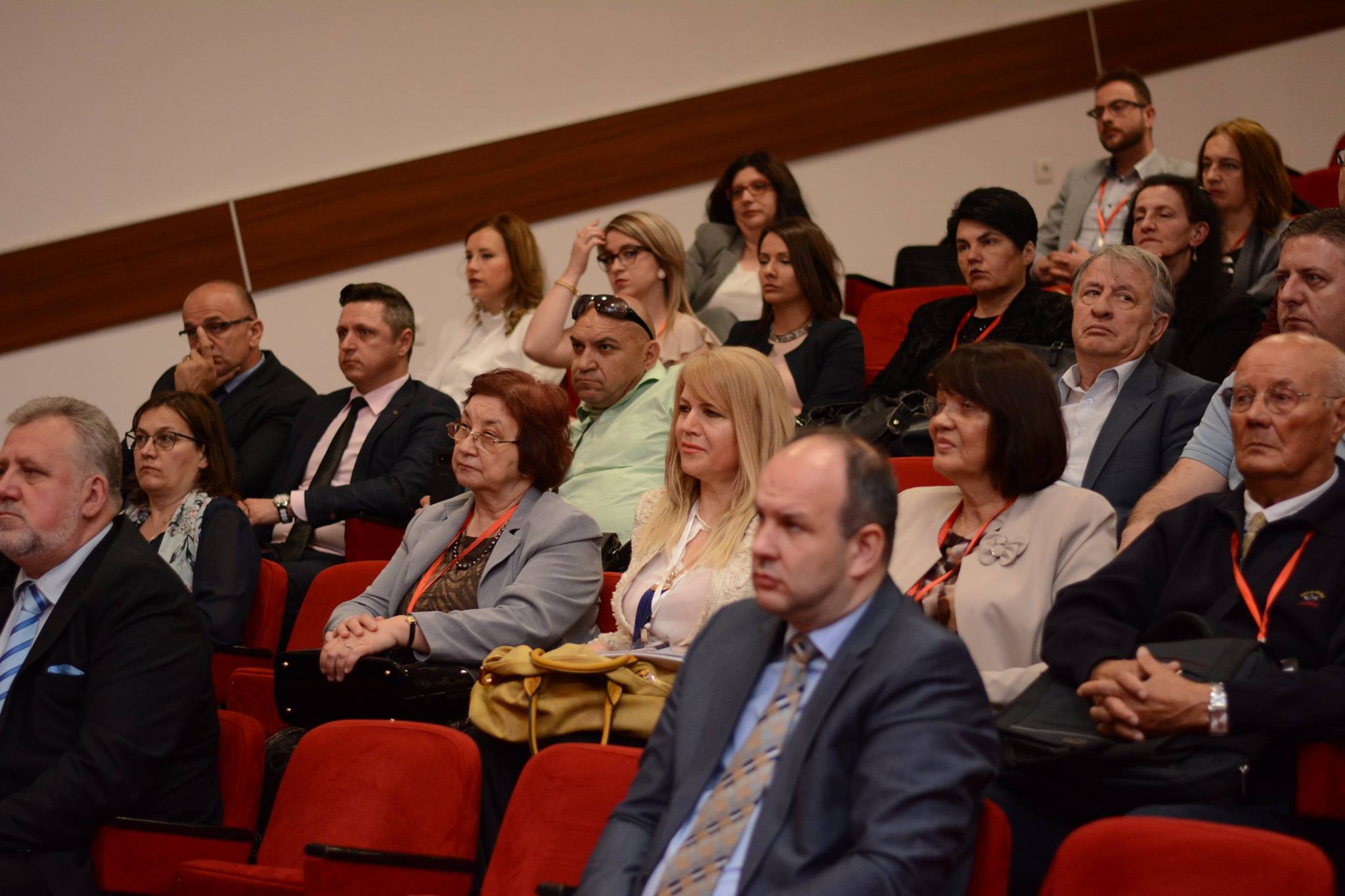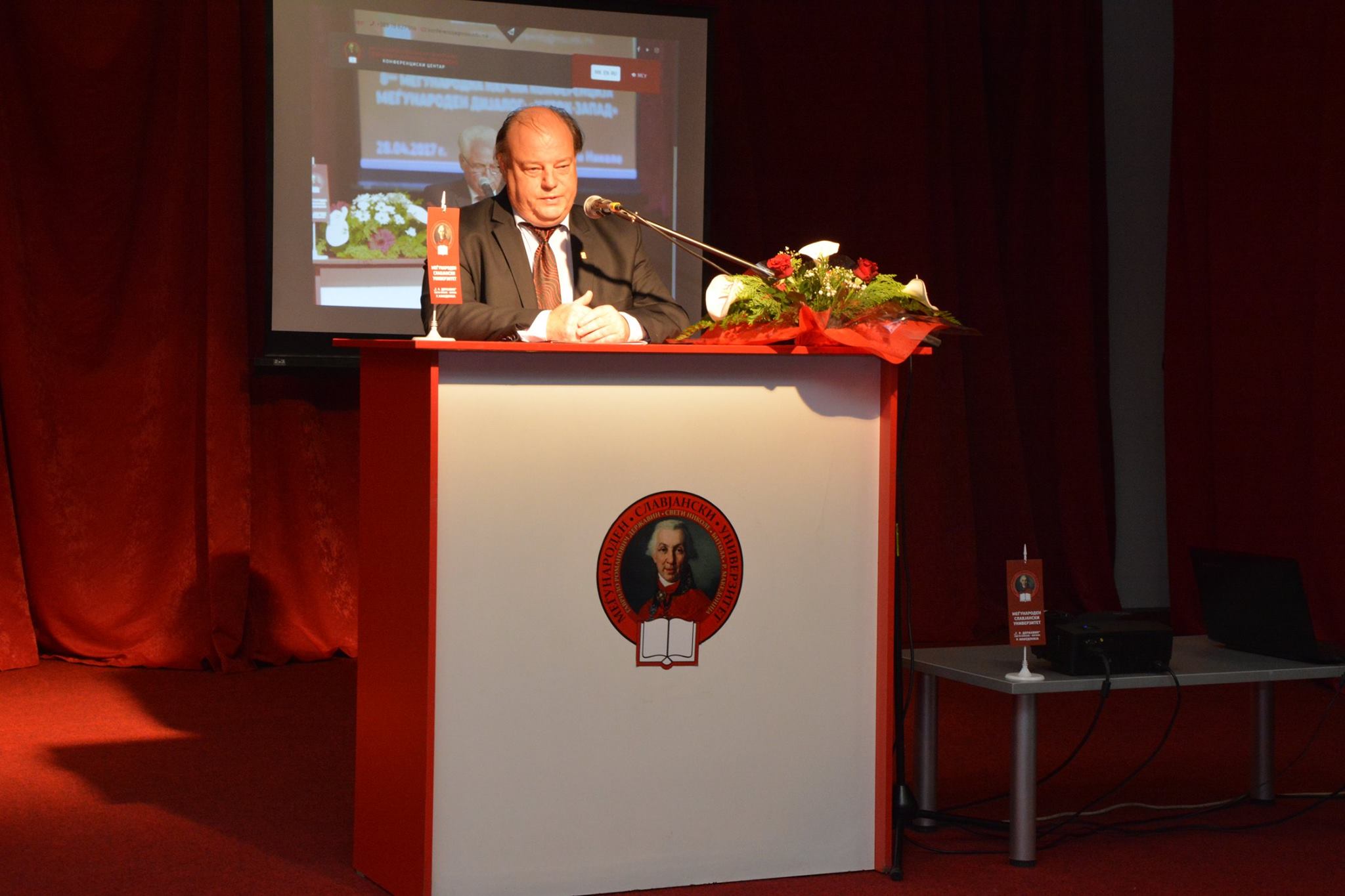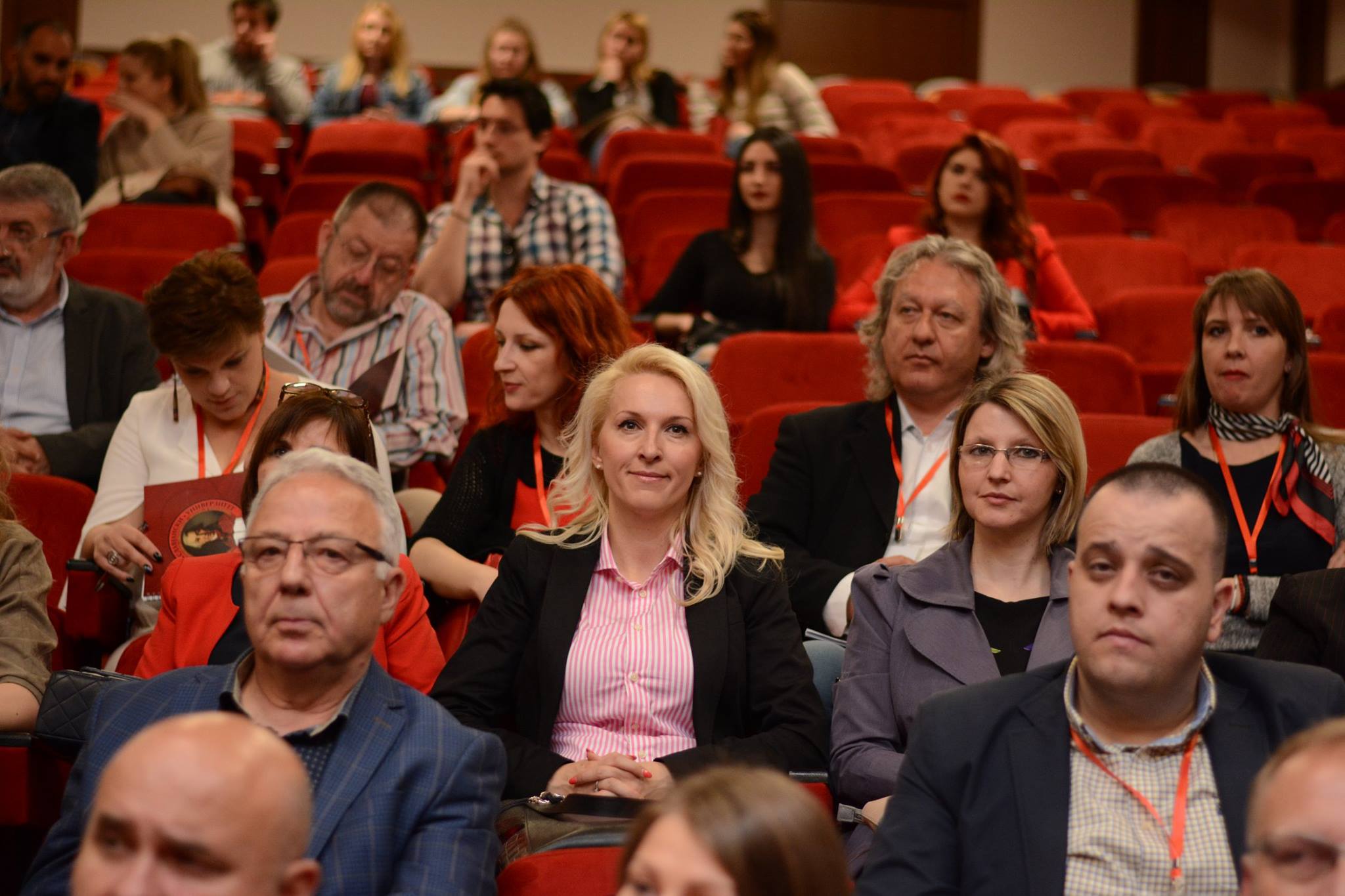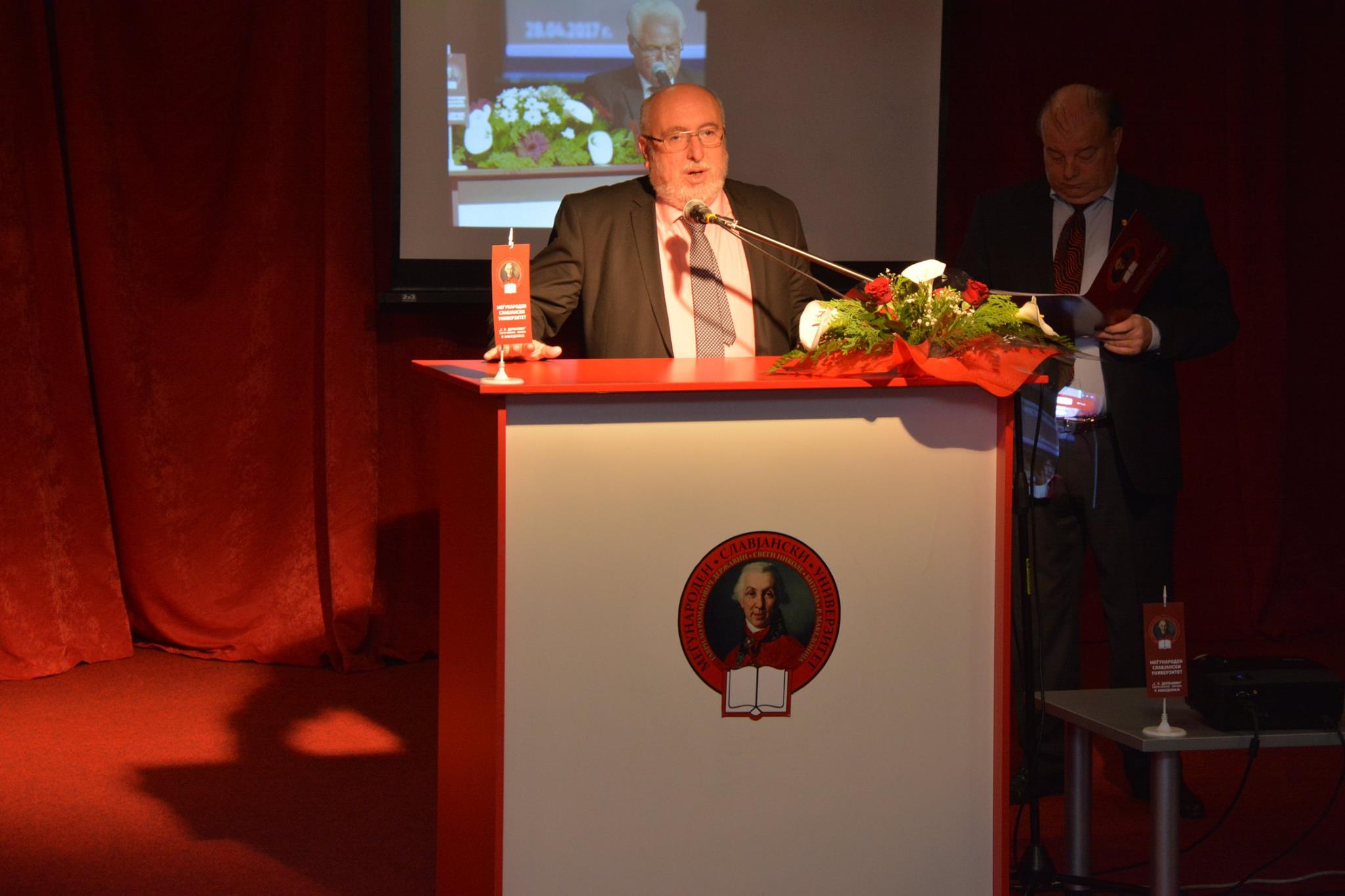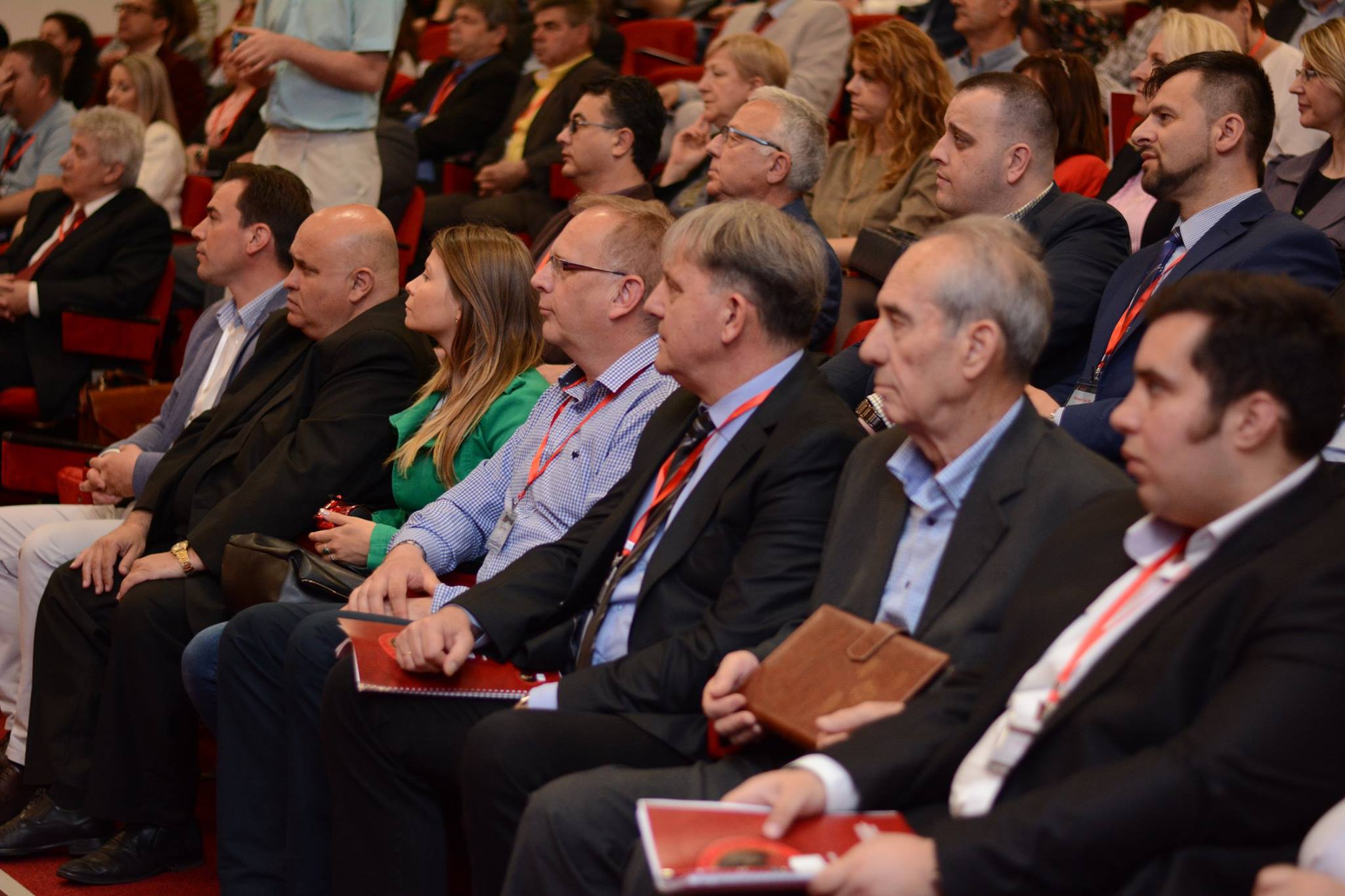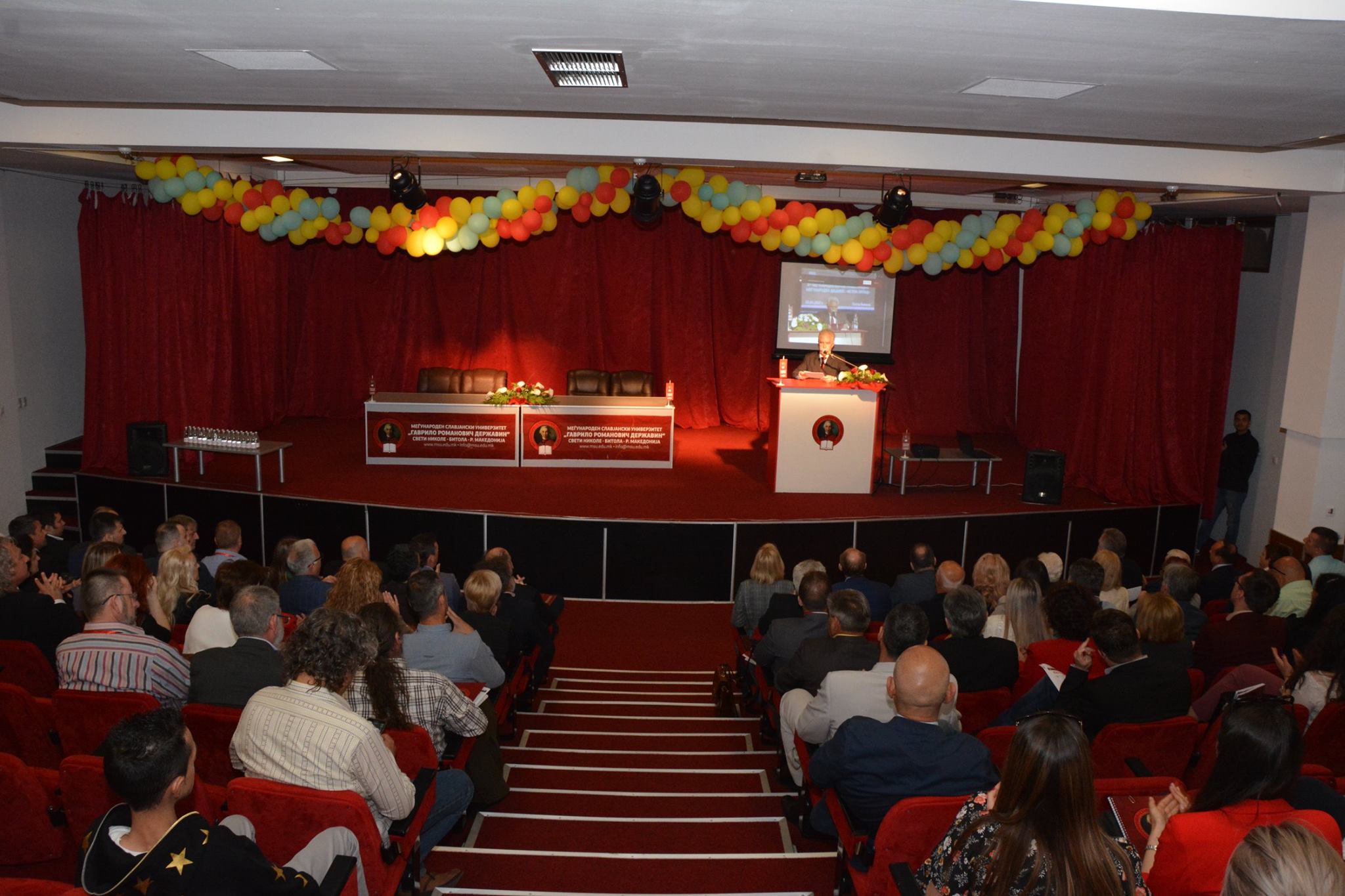 In parallel with the conference today, two exhibitions were organized –

The international exhibition "World, Life, Art" with over 900 works of art from around the world.
Exhibition "Vlachs in Macedonia" followed by performances with Vlach songs.