An old, wise saying goes:
"We cannot change the past, but we can reshape the future."

When you have to make one of the most significant decisions in your life – choose a career – it has to be a wise choice. Become the masters of your own education and wisely evaluate the available opportunities!
---
---
Why study economics and management?
---
Economics is a science for which throughout the recent history, a great interest was shown. The economics is everywhere, present into our lives and personal decisions, even in everyday activities that often seem trivial, such as deciding how to spend our time, our money, or where to live.
The courses from the management branches will help you understand people's behavior in the organizations, learn how to manage crisis situations in companies, plan and develop a business. The courses cover multiple areas and will help you prepare for your future workplace, regardless whether you would be managing a certain sector in a company, your own business, governmental or non-governmental organizations… The courses from this field will give you all the necessary tools for success!
---
Economics is understanding
---
It also allows us to understand the causes of major world economic crisis, the causes of unemployment, inflation, about the functioning of the stock markets, why some countries are in poverty, while others are so successful and so on. The economics is our present and our future.
---
If you are creative and motivated, you belong here
---
Management and economics are closely related to creativity and innovation, so we inspire our students to think in new ways.
The skills that employers appreciate the most are: motivation, intelligence and the ability to solve complex problems. The diploma of the Faculty of Economics is a confirmation that you have all those qualities.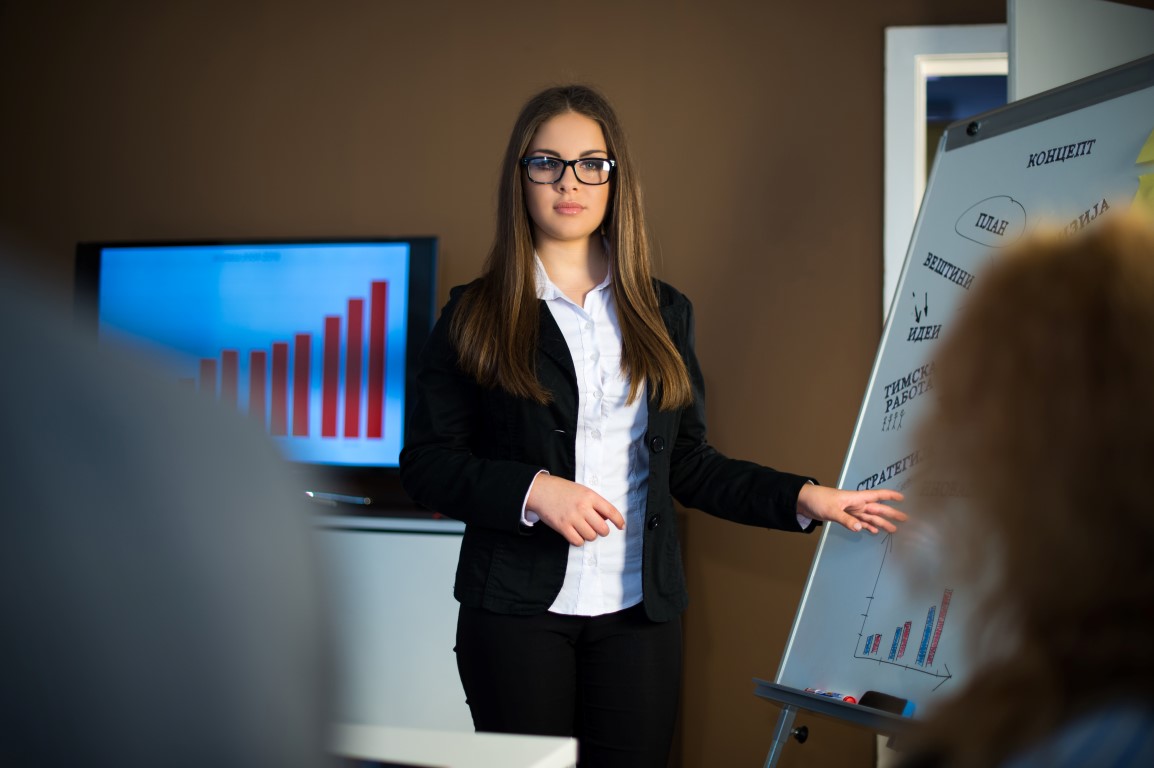 ---
Additional activities for building a successful career
---
Our faculty organizes conferences, as well as free workshops and additional lectures that will complement your knowledge, help you develop specific skills, and exchange ideas with your colleagues. Follow us on social media and be the first to find out about the events!
---
Which careers could you pursue?
---
Managers and economists are essential to every company, without exception. As a Bachelor in economics and management, you will probably be suitable to apply for jobs in banks, in private companies, accounting offices, etc. Alumni from the Faculty of economics and organization of entrepreneurship can also pursue careers in the field of human resource management, marketing and other similar areas.
Our students with an entrepreneurial spirit have already started their own businesses. Maybe you should also consider starting your own business as an option. All you need is an idea and a good business plan.
You are the decision maker. Think about the academic and career goals you want to achieve, and find out how we could help you do that.
---
Use your maximum potential
---
The famous French economist Frederic Bastiat said:
"There is only one difference between a bad economist and a good one: the bad economist confines himself to the visible effect; the good economist takes into account both the effect that can be seen and those effects that must be foreseen."
Therefore, take into account the effects of your studying at the Faculty of economics and organization of entrepreneurship, become a part of the group of good economists! Wealth, or capital, is a psychological capital. In that case, what else is capital – if not the mind?! Therefore, us the power of the mind and be successful!
---