Since its founding in 2005 the Faculty of Psychology, has been motivating its students to gain knowledge and develop skills that improve the lives of the people around them.
---

---
Knowledge and skills come first
---
The Faculty of Psychology at the International Slavic University "G. R. Derzhavin" offers you the opportunity to learn from one of the best professionals in the field of psychology. You will gain valuable knowledge and skills that will undoubtedly help you become a psychologist ready to face the challenges of today's life!
---
It is important how you use your knowledge
---
The dedication of the students to their professional development provides them with an opportunity to gain quality theoretical knowledge in the field of psychology. In addition it also helps them learn how to improve their own knowledge and keep track of the newest trends. In order to be in line with current trends, students should learn how to improve through continuous learning.
---
Contemporary programs for contemporary psychologists
---
The study programs are accredited according to the latest global trends in the field of psychology. This means that the students will be able to follow the latest trends in the field.
---
Theory + practice = great combination
---
The Faculty of Psychology offers not only theoretical training, but also practical exercises. Depending on the study program, the practical exercises might be incorporated into the study process itself, or students might be recommended to do internship in schools, mental health centers, clinics, centers for social work and many other institutions. The internship is usually done during the summer months.
The faculty also organizes many seminars, workshops and events with external collaborators and distinguished experts from the field of psychology. These additional activities are of great value to our students and to the teaching process.
---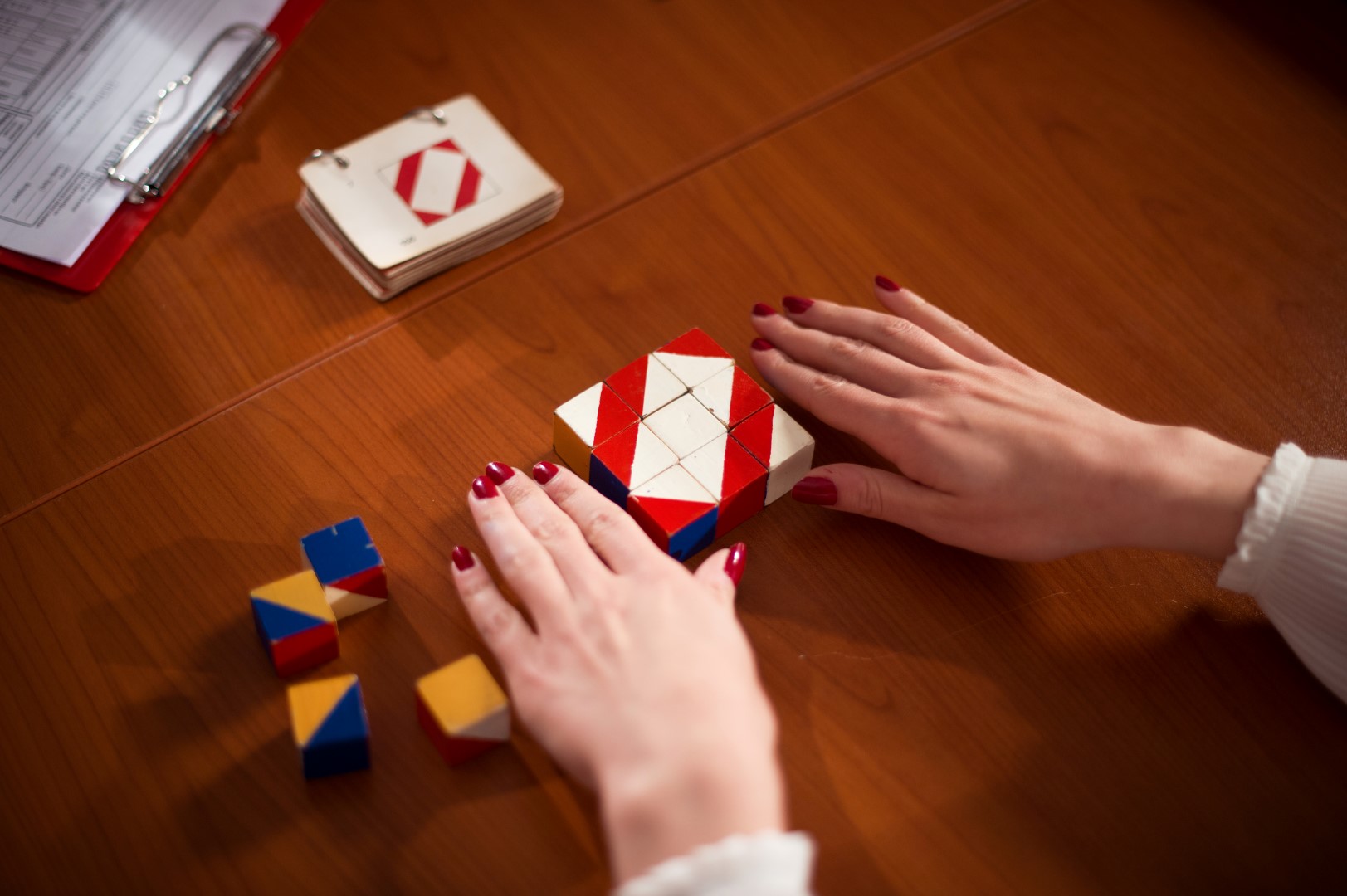 ---
International cooperation
---
The cooperation with our colleagues from Tambov State University "G. R. Derzhavin " in Tambov, Russian Federation, gives a special international character of our studies.
As staff, we are supporters of the idea of life-long learning, personal and professional growth and development, and therefore we are eager to learn and apply the best practices from European and international experiences.
The student exchanges we organize, give our students the opportunity to visit psychological research centers and monitor the work of Russian professionals in the field of psychology.
---
We promise that in the next four years, our academic staff will enable you to:
---
Understand the complex mental processes;
Get to know yourself better;
Develop analytical skills;
Advance your own mental health;
Develop skills to deal with stress;
Learn how to conduct scientific research in various areas of this broad discipline.
---
Факултет за психологија | 2017

Уписите на додипломските и последипломските студии на Факултетот за психологија се веќе започнати! ⏰Дали знаевте дека нашиот Факултет за психологија е најпопуларен на МСУ, според анкетата на Fakulteti.mk? 🤔Дури 71,4 % од матурантите кои сакаат да се запишат на Меѓународен Славјански Универзитет "Г. Р. Державин" сакаат да студираат психологија! И Вие сакате да студирате психологија? 🤔 Прочитајте повеќе на: http://msu.edu.mk/fakulteti/fp/za-fakultetot/ 🙂Официјален руски партнерски универзитет. 🇲🇰 🇷🇺

Posted by Меѓународен Славјански Универзитет "Г. Р. Державин" on Friday, June 16, 2017
---