Workshop "How to step out of our comfort zone" in cooperation with the European Institute of Management, Law and Diplomacy
12 November 2019

Members of Students' Association of the International Slavic University at the reception of student organizations on the occasion of the opening of Europe House
13 November 2019
International Slavic University "G. R. Derzhavin" that is a holder of Erasmus Charter and is part of this program, with its participant – Erasmus + Institutional Coordinator Jasmina Presilska, MA took part at Erasmus + Contact Seminar with the Western Balkans which was held on 24th October 2019 and 25th October, 2019 at International Tirana Hotel" in Tirana, Albania.
This was a large-scale event with over 200 participants from all 34 Erasmus + program countries as well as from the partner Erasmus + countries in the Balkans. The seminar was opened by he Minister of Education, Sports and Youth of the Republic of Albania. The purpose of the seminar was to increase the number of applications in the region as part of the next Erasmus + call for proposals by offering specific networking opportunities.
The Contact Seminar covered all the international activities of the Erasmus + program, with a particular focus on the international mobility and capacity building in higher education. Considering the previous events of this kind, the event included networking sessions and a series of issue-solving workshops, such as Mutual Recognition of Qualification and Study Abroad, Erasmus + Application Templates, Selection and Support for Participants.
---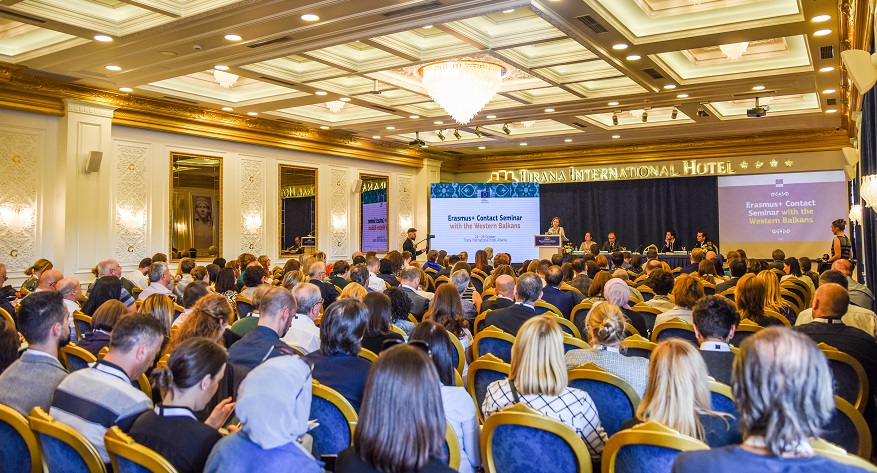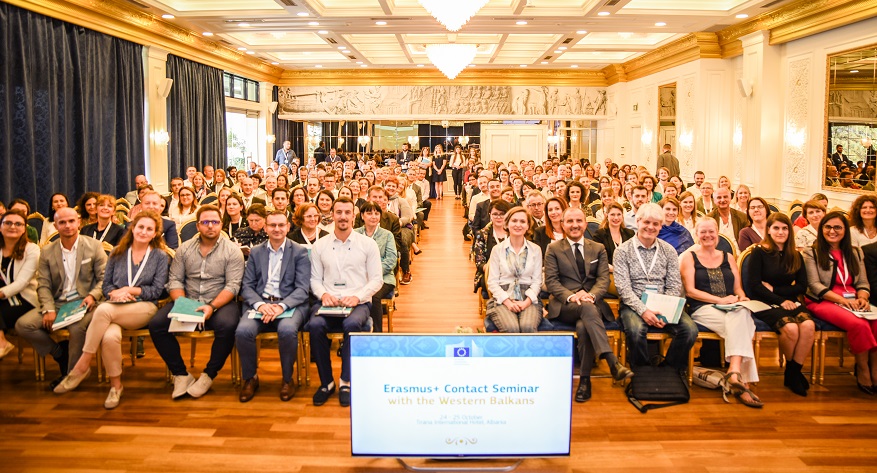 The photos are takenfrom here.
---