On May 24th 2019, awards were presented from the Contest for High School Essays organized by the Institute of Culture and Art within the International Slavic University. The first-place award was won by a high school student form Prilep.
The awarding ceremony was held at the International Slavic University "G. R. Derzhavin" in Sveti Nikole.
Most of the high schools from the state were covered within this contest. All received essays are published in a collection titled "High School Contemplation 3" and each participant will receive one copy of the publication.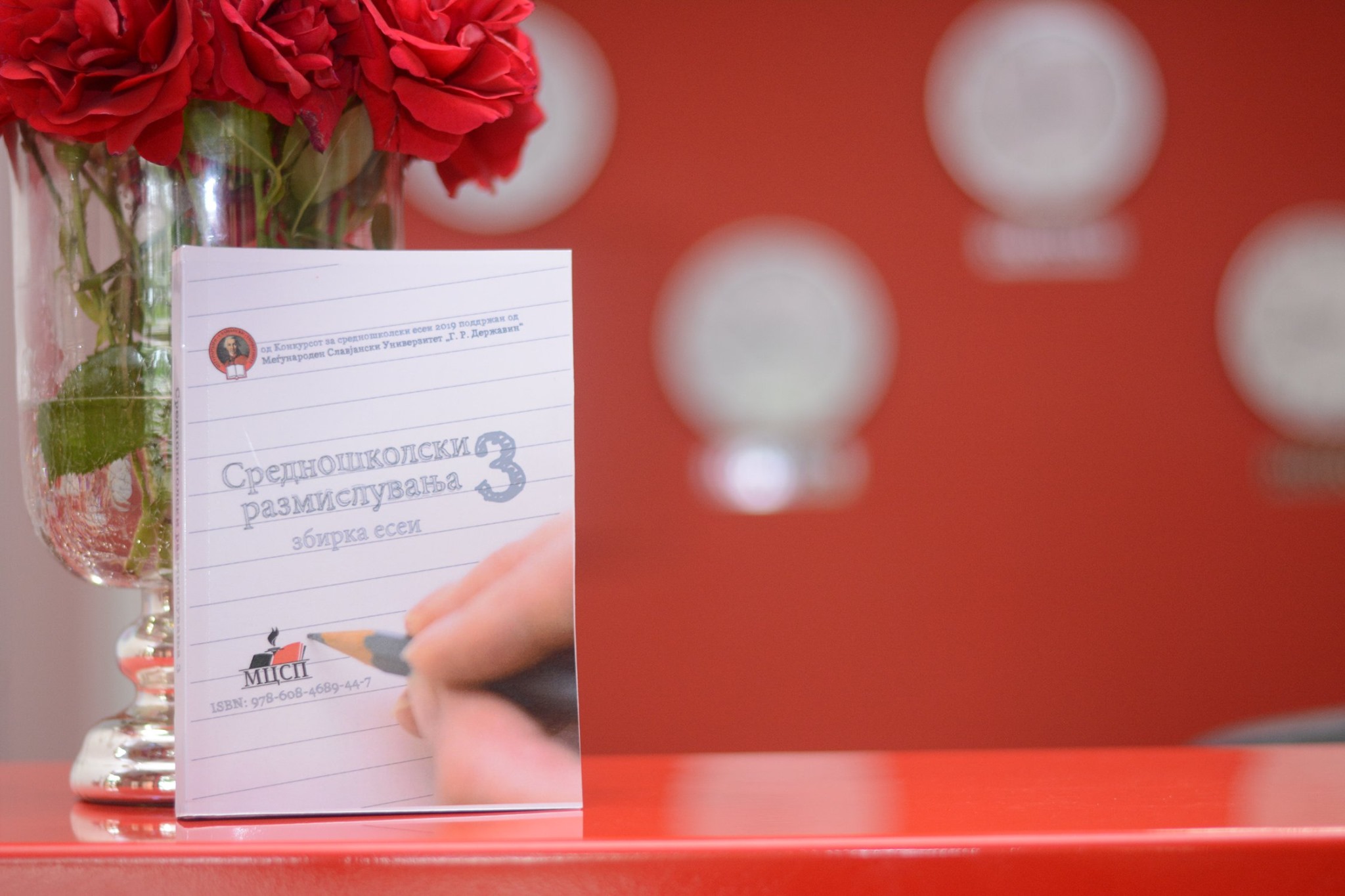 Out of the total 168 essays written by 104 talented authors the jury selected the following winners:
The first award was won by Bisera Bataklieva form Mirche Acev High School from Prilep.  Her essay was on the topic "I want to write about…". The first prize awards included a gold medal, a laptop, a set of books and a 300Euro scholarship.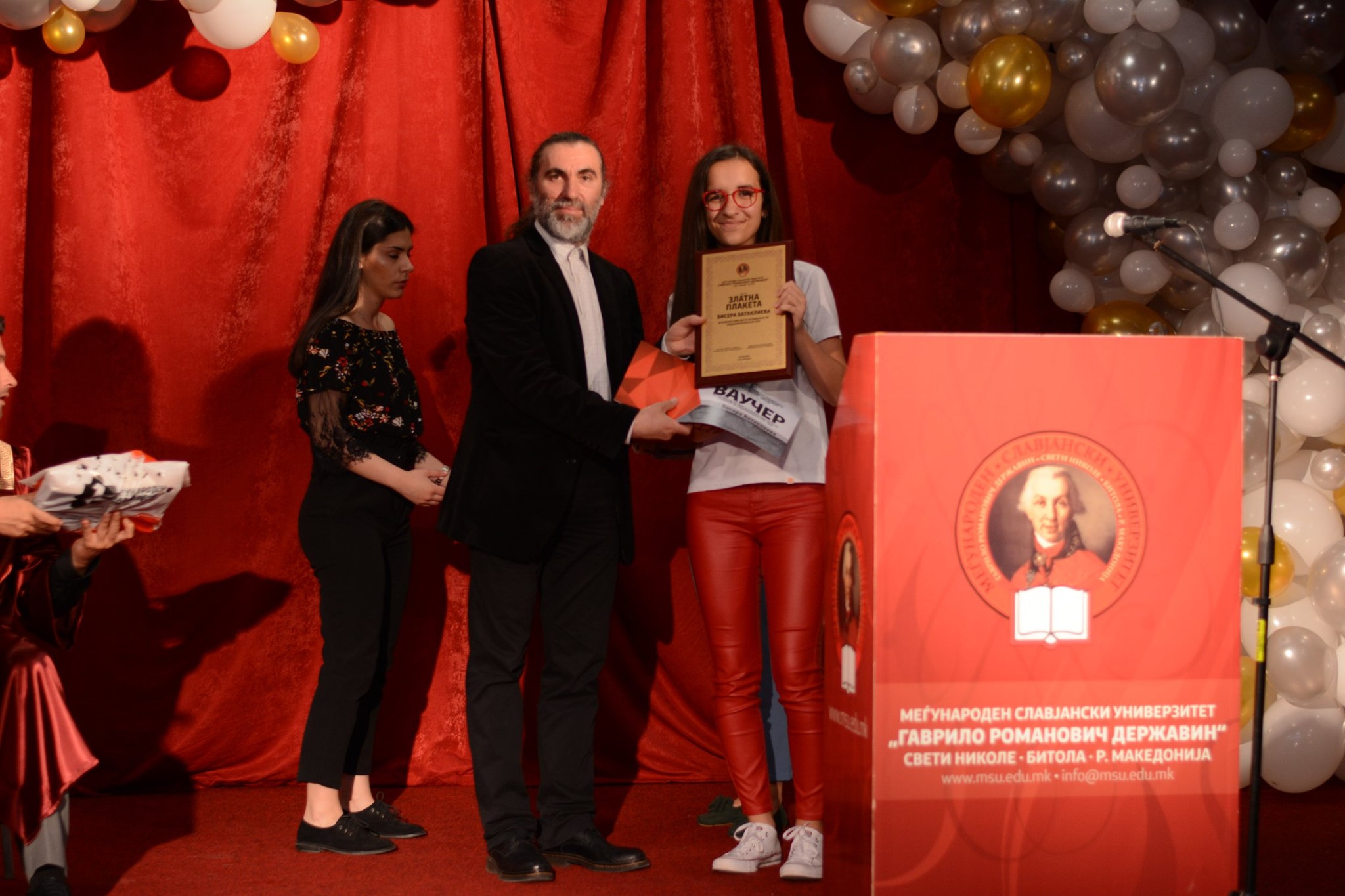 The second award was won by Iva Stanojkovska from Goce Delchev High School form Kumanovo, who wrote an essay on topic "Subject number 7101". The second prize awards included a silver medal, a tablet, a set of books and a 200 Euro scholarship.
The third award was won by Marija Petrusheva from Kocho Racin High School in Sveti Nikole with the essay on topic "The Chest Full of Tears and Memories" and the awards she received were a medal, a set of books and a 100 Euro scholarship.