The Erasmus Charter for Higher Education (ECHE) provides the general quality framework for European and international cooperation activities a higher education institution (HEI) may carry out within Erasmus+. The award of an Erasmus Charter for Higher Education is a pre-requisite for all HEIs located in a Programme country and willing to participate in the learning mobility of individuals and/or cooperation for innovation and good practices under Erasmus +.
The ISU is a ECHE holder. You can see the ECHE here.
---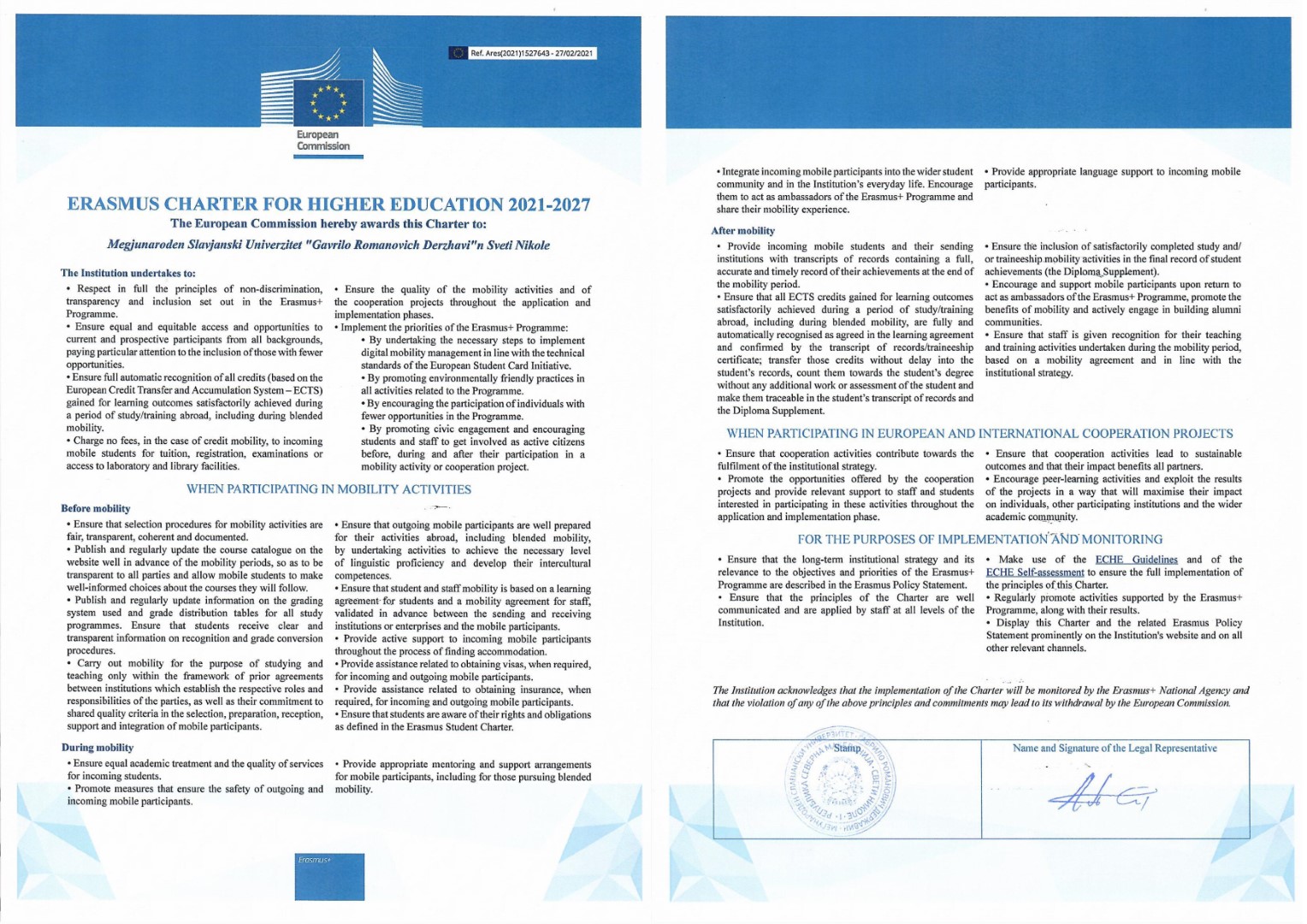 ---
Institutions that have the right to possess an Erasmus University Charter  are accredited by the home country to implement higher education programs (general and / or professional). These institutions can apply for the Erasmus University Charter which sets out the basic principles and minimum requirements for participation in Erasmus activities. These principles and requirements should be respected and implemented by all institutions holding the Charter.
For universities to participate in the Erasmus program, they must meet several criteria, including:
To work in accordance with ECTS (European Credit Transfer System);
Recognize a study stay in another country (of an institution with which they have concluded an inter-institutional agreement);
Provide pre-departure counseling to students and staff on study stay in another country;
Appoint and train Erasmus coordinators.