---
Golden Plaque "Derzhavin"
---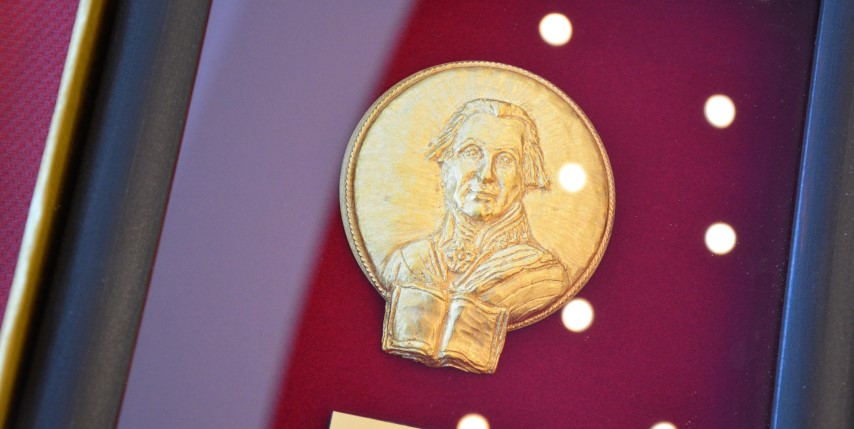 The Golden Plaque "Derzhavin" is awarded to individuals and institutions that have a significant contribution to the promotion of the university in the country and abroad and who through their cooperation, strengthen the image of the university and have a special contribution in teaching, education, science, research and art.
The Golden Plaque "Derzhavin" has dark brown frames, red background, and in the center, in the golden circle, the image of G. Р. Derzhavin is placed. At the bottom of the gold plate in the first row the text Golden Plaque "Derzhavin" is written, and then the full name of the university is written.
Along with the plaque, a bust with the image of G.R Derzhavin is handed over.
The rules and conditions for awarding the plaque are adopted by the Rector's Board.
---
Golden, silver and bronze plaque for competitions
---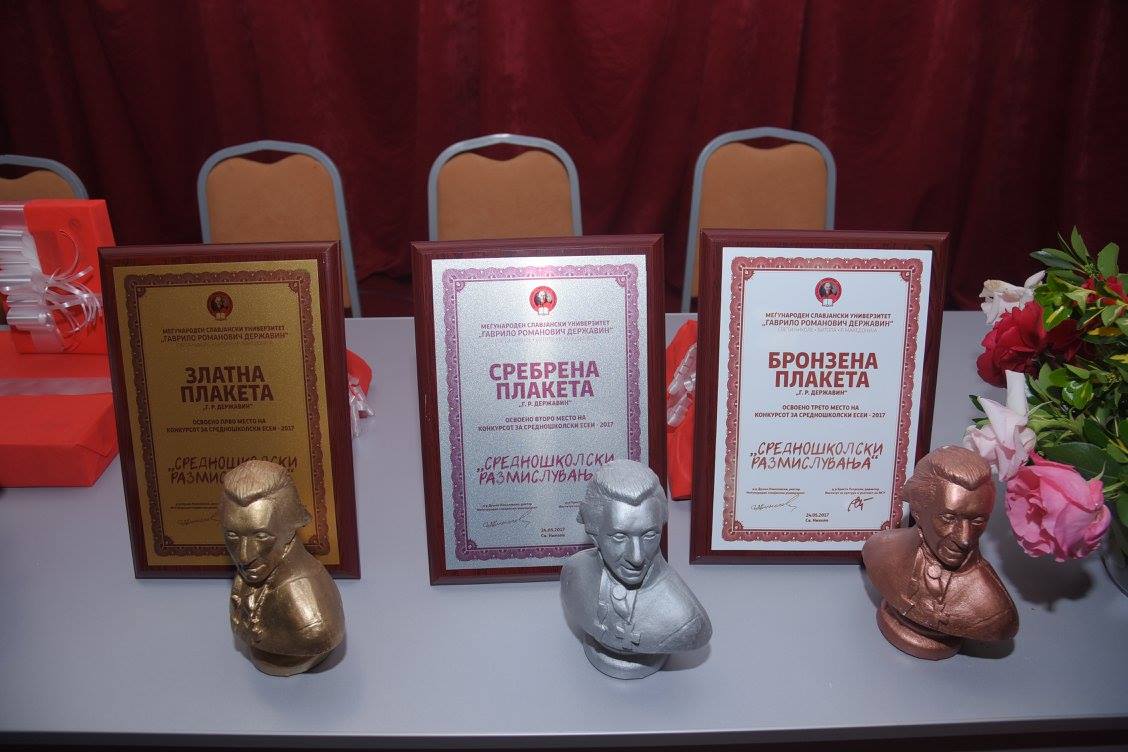 Golden plaques are awarded to the winners of the competitions organized by the International Slavic University. In addition to the golden plaque, the winner usually receives an additional prize. Silver and bronze plaques are awarded respectively for the second and third places in the competitions.
The competitions on which the plaques are awarded:
Competition for caricature, humor and aphorism "I, Itar Pejo"
Competition for high school essays
Chess Tournament "Derzhavin"
Intellectual game "Derzhavin"
Oratory day
---
The Award "Derzhavin"
---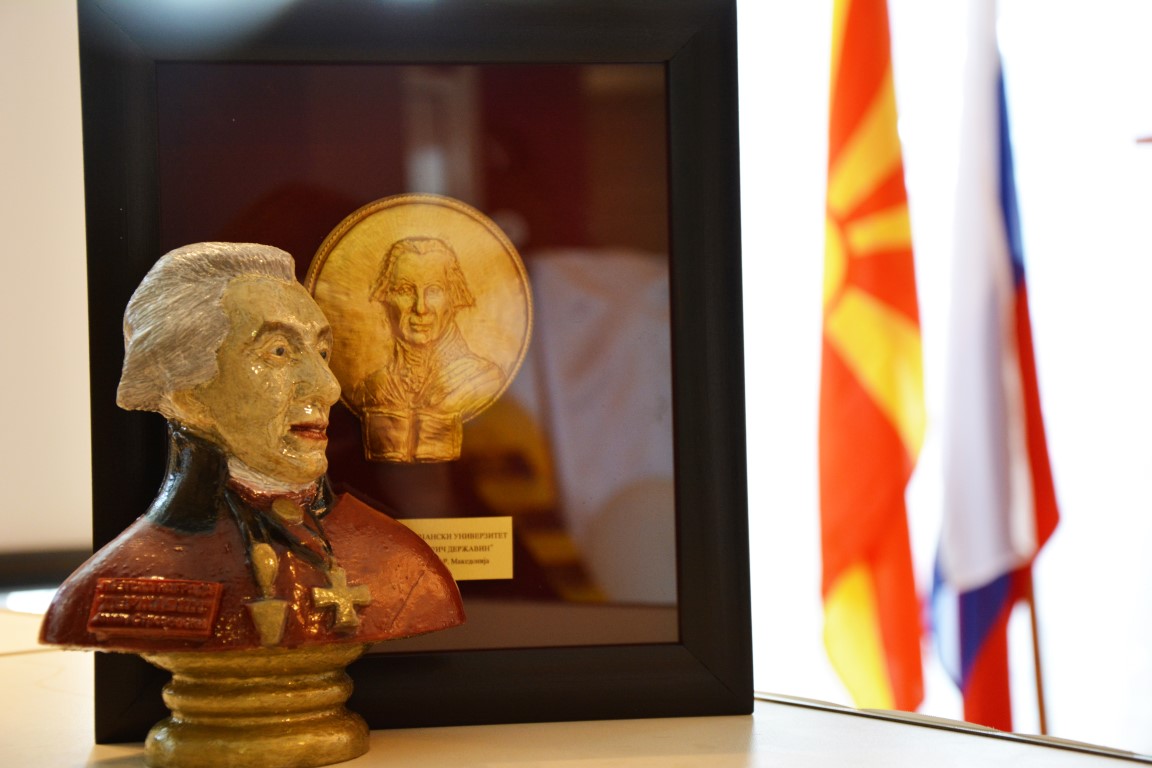 Derzhavin – the award for poetry book is awarded by the Macedonian Writer's Association every year for new poetic achievements of the members of the Macedonian Writers' Association published in the last 12 months, including the month of August. The award is named after the great writer G. Р. Derzhavin, and it was established in 2016 with a donation from the International Slavic University of Sveti Nikole, on the occasion of the 70th anniversary of the establishment of the Macedonian Writer's Association. The first winner of this award is the poet Jovan Strezovski.
So far, the winners of the award are:
2016 – Jovan Strezovski for the collection of poems "Temporary and permanent"
2017 – Vasile Dimeski for the collection of poems "I have a soul exhaustion tonight"