---
Study program General Psychology (4+1)
---
Important: This study program is no longer active. Please check the new study program.
---
Study program: General Psychology
Faculty: Faculty of psychology
Degree: Bachelor's degree / undergraduate / first cycle
Location: Sveti Nikole or Bitola, Republic of North Macedonia
Student status: full-time or part-time
Duration of study:  4 years (8 semesters)
Total number of courses: 32
ECTS: 240
Awarded degree: Bachelor of psychology
Tuition fee per year: EUR 2030
---
On the Faculty of Psychology we have the General Psychology (4+1) study program. Studies are in duration of four years, i.e. 240 ECTS.
On the study program of General Psychology, the team of proven professionals will allow you to gain valuable theoretical and practical knowledge that will undoubtedly prepare you to answer all the needs of the people you will work with in the future.
---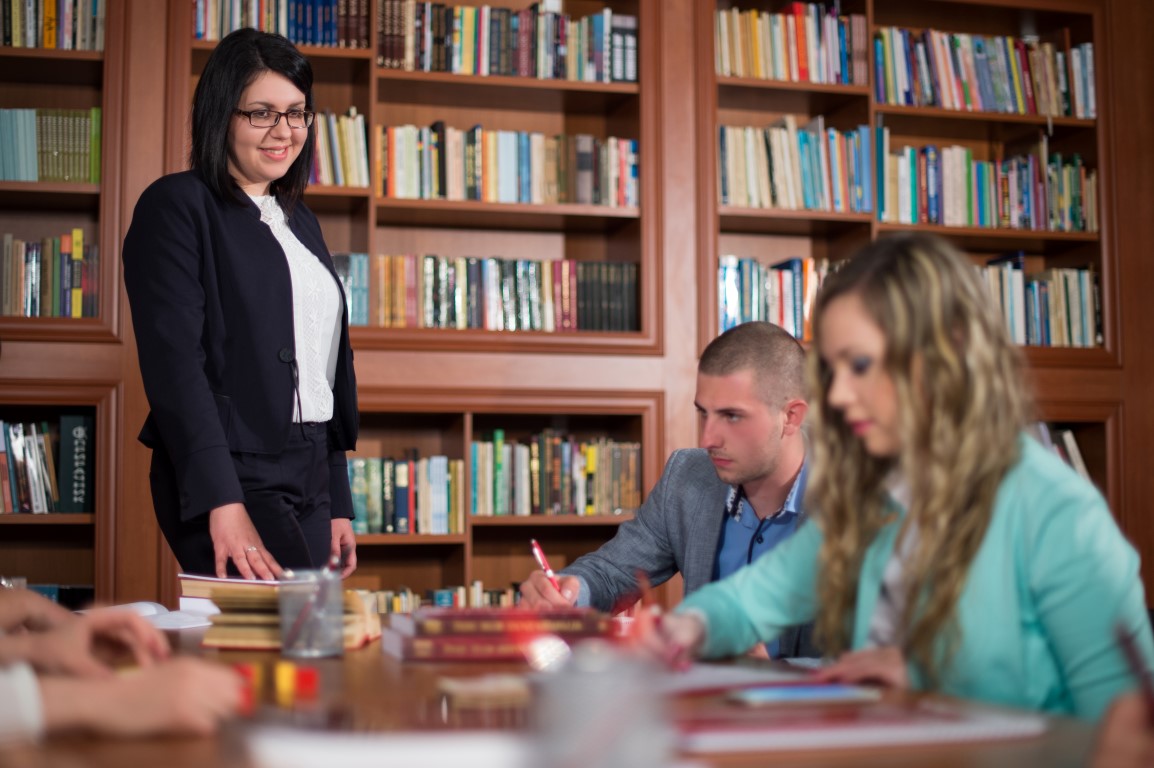 ---
On this study program, you will be studying courses related to education, mental health, social skills, research in psychology and many other disciplines that will broaden your perspectives and will be a solid basis for your further professional development.
The courses cover a deepened content of multiple disciplines of the psychology which will enable you to see the interactive bond  between the environment and the behavior of the individual, you will learn more about the communication among people, following the changes and the problem… Simultaneously the courses have to develop skills for the appliance of the knowledge in the psychological practice.
Within the framework of the four year studies, 32 courses are covered that the student has to pass. Each semester has 2 required and 4 elective courses. From the 4 possible elective courses, the students choose only 2 – between the first and the second, i.e. between the third and the fourth, etc. E.g., only one course is chosen – either no.3 or no.4 (except if somewhere is specified otherwise).
In the given table below, the term un. elective stands for university elective course, and as for choosing one of these courses, the same rules apply as the standard elective courses.
After graduating you will be awarded a Bachelor of psychology degree and knowledge that will open a wide specter of possibilities for employment and building a successful career.
---
Study program • Four – year degree program
---
Faculty of Psychology
Study Program General Psychology
Bachelor of Psychology
1 SEMESTER
COURSE
REQ./ELE
ECTS
WORKLOAD
1
Perceptive and Cognitive Processes
Required
8
240
2
Genetics
Required
8
240
3
Neurophysiology
Elective
7
210
4
Statistics
Elective
7
210
5
Introduction to Methodology of Experimental Psychology
Elective
7
210
6
Introduction to Psychology
Elective
7
210
2 SEMESTER
COURSE
REQ./ELE
ECTS
WORKLOAD
7
 Emotions and Motivation
Required
8
240
8
 Developmental Psychology 1
Required
8
240
9
 Sociology
Elective
7
210
10
 Russian Language
Elective
7
210
11
 Essentials of Economics
Elective
7
210
12
 Basics of Computer Science
Elective
7
210
3 SEMESTER
COURSE
REQ./ELE
ECTS
WORKLOAD
1
Developmental Psychology 2
Required
8
240
2
Health Psychology
Required
8
240
3
Psychometrics
Elective
7
210
4
Mental Health
Elective
7
210
5
Pedagogy in Education
Elective
7
210
6
Qualitative Research in Psychology
Elective
7
210
4 SEMESTER
COURSE
REQ./ELE
ECTS
WORKLOAD
7
Intelligence
Required
8
240
8
Social Psychology
Required
8
240
9
Basics of Intercultural Communication
Elective
7
210
10
Ethics and Aesthetics
Elective
7
210
11
Essentials of Management
Elective
7
210
12
Business Psychology
Elective
7
210
5 SEMESTER
 
COURSE
REQ./ELE
ECTS
WORKLOAD
1
Psychopathology
Required
8
240
2
Psychodiagnostics
Required
8
240
3
Positive Psychology
Elective
7
210
4
Counseling Skills in Psychology
Elective
7
210
5
Developmental Psychopathology
Elective
7
210
6
Basics of Pedagogy and Didactic Methods
Elective
7
210
6 SEMESTER
COURSE
REQ./ELE
ECTS
WORKLOAD
7
Clinical Psychology
Required
8
240
8
Forensic Psychology
Required
8
240
9
Psychological Schools of Thought
Elective
7
210
10
Family Psychology
Elective
7
210
11
Supervision and Evaluation
Elective
7
210
12
Psychological Testing
Elective
7
210
7 SEMESTER
COURSE
REQ./ELE
ECTS
WORKLOAD
1
Psychology of Disabled People
Required
8
240
2
Psychology of Education
Required
8
240
3
Methodology of Teaching Psychology
Elective
7
210
4
Neuropsychology
Elective
7
210
5
Methods of Psychotherapy
Elective
7
210
6
Stress and Crisis Intervention
Elective
7
210
8 SEMESTER
COURSE
REQ./ELE
ECTS
WORKLOAD
7
Psychology of Gifted
Required
8
240
8
Occupational Psychology
Required
8
240
9
Mediation
Elective
7
210
10
Psychology of Pain
Elective
7
210
11
History of Russia and Macedonia
Elective
7
210
12
Electronic Business
Elective
7
210
---
Enrollment requirements
---
We can only enroll students who have completed at least four-year secondary education in the Republic of North Macedonia or abroad with passed state, school or international matura exam (matriculation examination) or an equivalent.
Students from other accredited faculties, graduates and foreign citizens (regulated by law) also have the right to enroll.
The admissions process does not include entrance exams at the undergraduate level.
---
Required documents for international students
---
When applying for enrollment on the first cycle, candidates should submit the following documents:
A diploma of passed state, school or international matura exam (matriculation examination) or an equivalent;
High school transcripts for each of the 4 years;
Birth certificate;
Citizenship certificate;
4 document photos.
For international students additional documents might be necessary. Documents for applications can be submitted at the International Slavic University "G. R. Derzavin" in Sveti Nikole, at the following address "Marshal Tito" No. 77 , and Bitola at the following address "Novachki pat" No. 16.
---
Tuition fee
---
Candidates can enroll as full-time or part-time students. The tuition fee per year is EUR 2030. International students pay the whole amount of the yearly tuition fee at the beginning of the academic year.
---